"In Tune with Harmony"
A light-hearted Music Workshop entitled "In Tune with Harmony" was held by Cantores Olicanae at Ilkley Grammar School on Saturday, 7th February.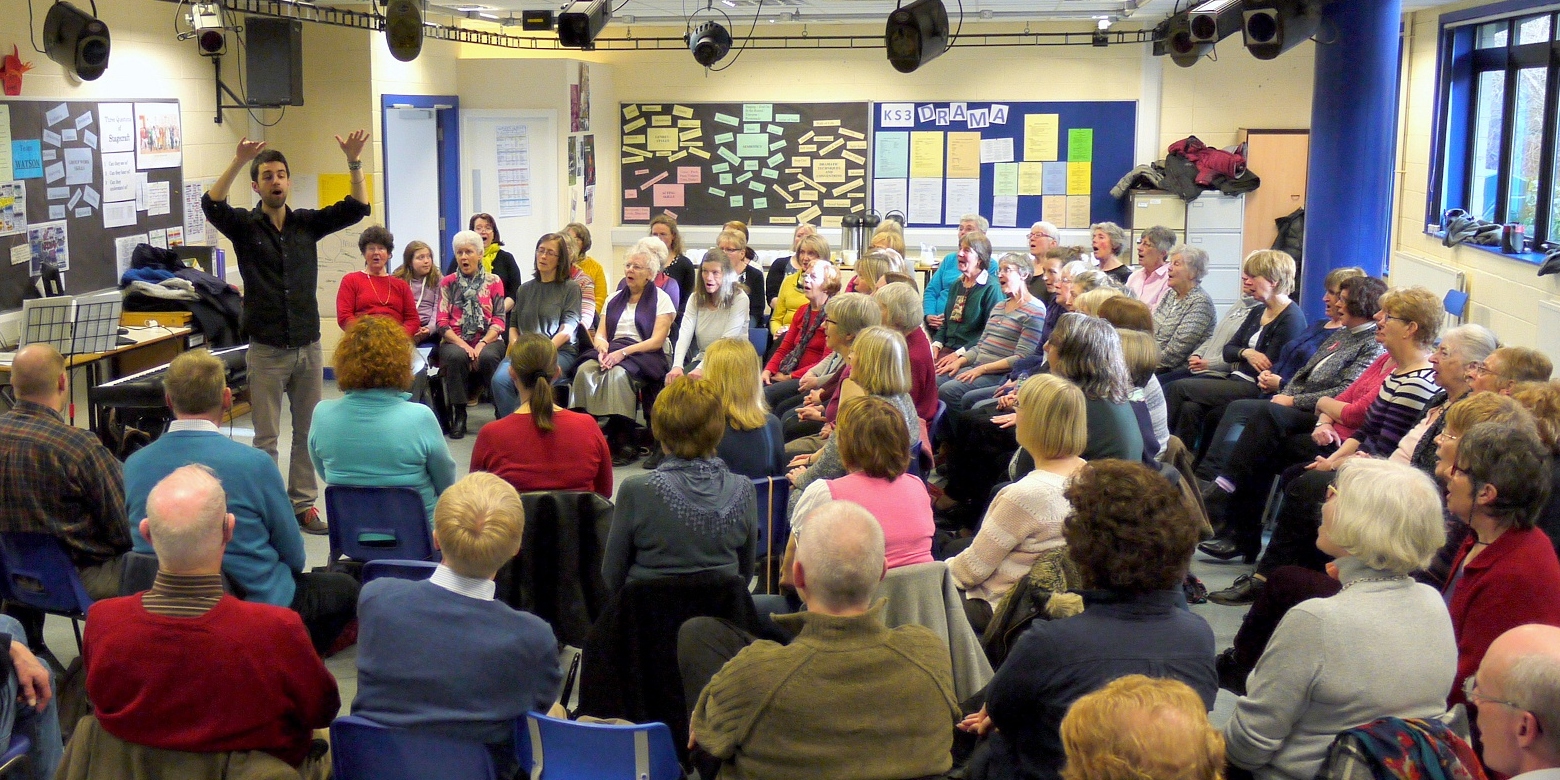 These are just a few of the comments from participants:
"Marvellous to sing in harmony like that – never done anything like it before!"
"Great fun!"
"A smiley afternoon!"
"Never ever sung before, but really enjoyed it!"
"Just one word – Uplifting!"
"Thoroughly enjoyed it!"
"I will definitely come next time!"
Led by Musical Director, Jonathan Brigg , and attended by over 70 people, the aim of the afternoon was to have fun exploring the joy of singing in harmony – and without the use of sheet music. The highlights of the afternoon came from a 6 part setting of "The Rhythm of Life" to a 4 arrangement of "Donna Nobis Pacem". The session continued with "Shenadoah", followed by a combination of "Swing Low Sweet Chariot" alongside "Oh When the Saints Came Marching In".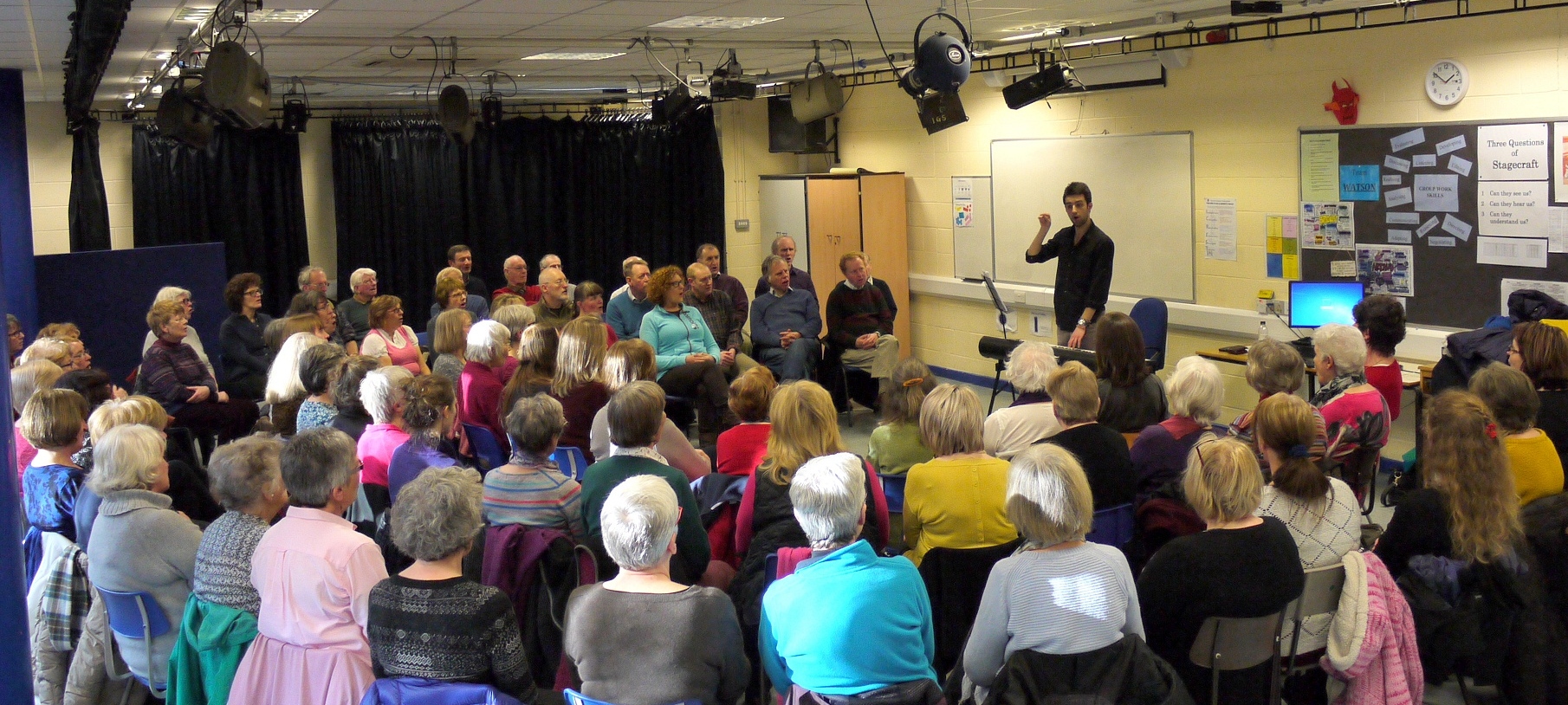 Jonathan also encouraged everyone to try their hand at improvising their own individual part which proved great fun and highly successful – to the amazement of many!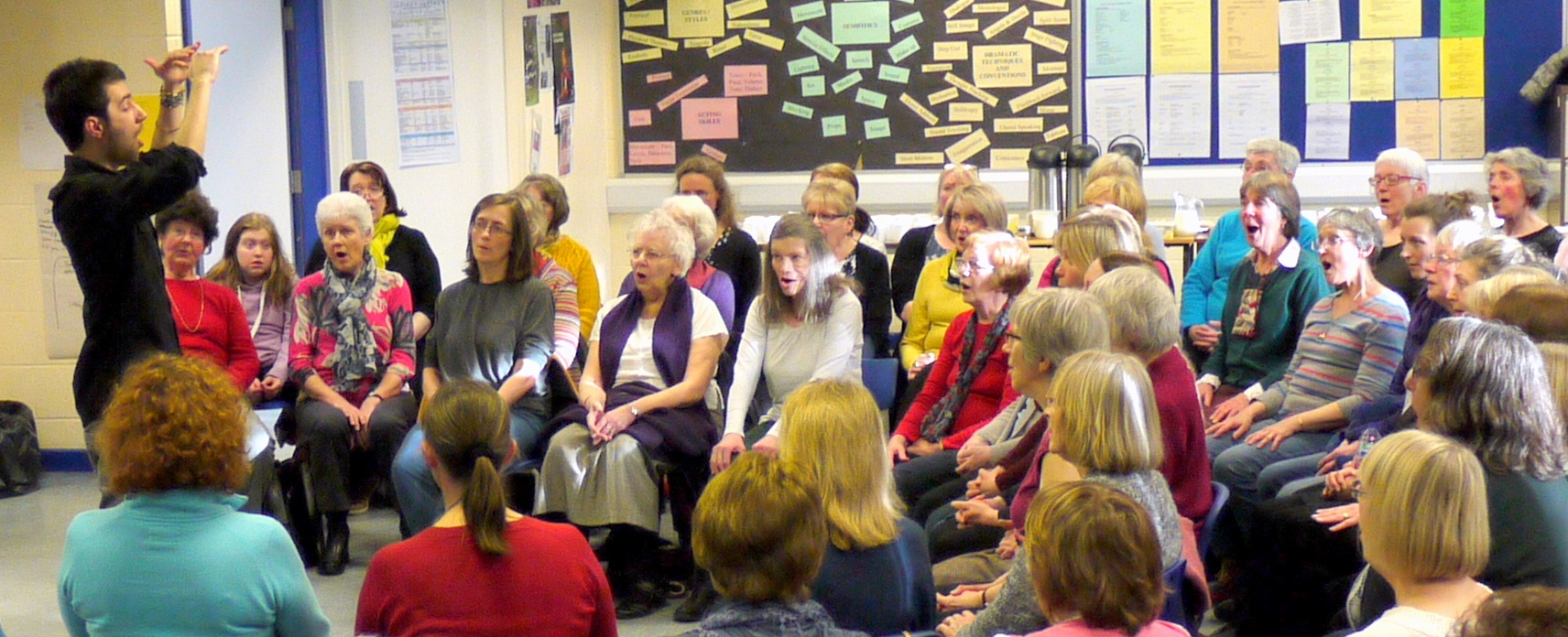 The event was kindly sponsored by Ilkley Parish Council.